Site: Vigo is the largest metropolitan area in Galicia with ~500,000 inhabitants. At the Vigo Free Trade Zone, NICE will have access to industrial and business buildings such as the Balaidos Industrial Park - which has one of the biggest green walls in the EU equipped with automatic irrigation - and the Porto do Molle business centre, demonstration site of the Run4Life H2020 project equipped with segregated grey and black water collection in all bathrooms.
Situation: Vigo is located in the north-west of Spain, with a temperate oceanic climate, entailing mild, rainy winters and a dry and warm summer period. During rainy and stormy periods the Balaidos Industrial Park suffers flooding events, with the runoff flowing into a nearby tributary of Lagares River. Greywater at the Porto do Molle business centre is treated by an state-of-the-art aerobic membrane bioreactor and disinfection before being reused for toilet flushing.
Solution: Vigo is an excellent location to test nature-based solutions technologies. Stormwater and combined sewer overflow catching & treatment can address flooding, and improve urban water quality, whereas greywater treatment with nature-based solutions can be compared to the Run4Life project's solutions. The following pilots are implemented in Vigo: green walls and vegetable rooftops for the treatment of 2 m3/d greywater, rain gardens and constructed wetlands for the treatment 5 m3/d of stormwater and combined sewer overflow and 10 m3/d of river water for river basin restoration.
The NICE Urban Real Labs are ideal test beds for nature-based solutions for circular urban water solutions, as they have varied geographical, environmental and socioeconomic characteristics.
The Urban Real Labs cover a wide range of climate zones: tropical and subtropical (Pereira and Turin), Mediterranean (Talavera, Algeciras, Benalmádena, Lyon, Cairo), transition climate with extreme temperatures (Madrid), oceanic (Vigo, Aarhus), and Baltic (Gdansk).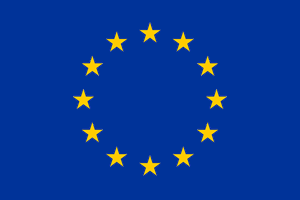 This project has received funding from the European Union's Horizon 2020 research and innovation programme under grant agreement No.101003765.